Over the past decade, there's been a growing awareness and trend towards living an environmentally friendly lifestyle and "going green." This gives rise to the idea of eco-friendly painting.
We are at a point of environmental responsibility where almost everyone is taking steps to reduce their ecological footprint.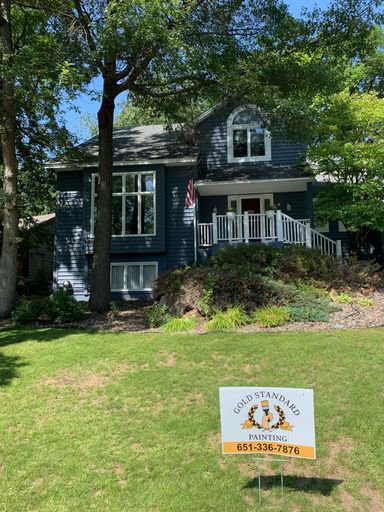 Eco-friendly painting and other measures that keep the environment safe
Society nowadays is conserving water, power and energy. We are also reducing our dependence on harmful chemicals, including hazardous paints. here at Gold Standard Painting, we are definitely playing our part in being environmentally responsible. More and more people are being considerate of our impact on the environment.
Industries everywhere are now following suit. More and more products and services are now designed and delivered with regard not only to their functionality, advantages, costs, and efficiency but also to their eco-friendliness. This is why eco-friendly painting has also become a must in construction or renovation, and we are proud to be at the forefront.
Therefore, the true meaning of being' eco-friendly' must be understood. This enables our business to implement practices that will lead to a healthier planet. In turn, this will lead to a better quality of life for all inhabitants. When consumers become more aware of things such as carbon footprints and the use of fuel-efficient cars, companies also need to keep up with these developments. Most homeowners prefer using natural and environmentally friendly materials to enhance their environment, and eco-friendly painting has now gained significant importance. Contact us today at 651-336-7876 to find out more about the materials and products we use.
This resource guide takes a closer look at the topic of eco-friendly painting and what it takes in the true sense to be a green company. There will also be mention of the risks of modern paints. We hope that this will become a helpful guide for our fellow contractors and painters.
What it takes to be an Eco-Friendly Painting Company
Being environmentally conscious is not just about using green paint. The philosophy must be fully embraced by a company. It is necessary to follow eco-friendly practices–whether in the choice of paints or the disposal of waste. As we are becoming increasingly aware of our carbon footprint, there are a number of options available. Some of the recommendations may not be feasible for a start-up business, but they should be implemented in the long run.
Good Eco-Friendly Painting Practices
Use leftover paint. Consider the use of premixed colors and "ordinary whites" for ceilings and trim if necessary. Save paint until the next job that uses the same colors or regular white when there is leftover paint.
Dispose without harm. Throwing paint, cleaner or solvents down the drain is not a good idea. The best way to get rid of them is to store them in secure containers and hand them off to a hazardous waste disposal site.
Before disposing of paint cans, make sure to air them out. If there's a small amount of leftover paint, leave the can open in a well-ventilated place and trash once totally dry. This applies to water-based paints.