Painting the exterior of your home can be a huge undertaking. We take the pain out of painting! Since the quality of your paint job says so much about your home, it only makes sense to choose a company that gets the job 100% right the first time! Gold Standard Painting offers exceptional exterior painting services in the Twin Cities and surrounding metropolitan area that give your home or business enhanced curb appeal and protect the investment and equity in your home. Be noticed for all the right reasons while protecting your home from Minnesota's sometimes harsh seasonal elements. We provide a great service in Dakota, Scott, Ramsey, Washington, Hennepin, Carver counties and more.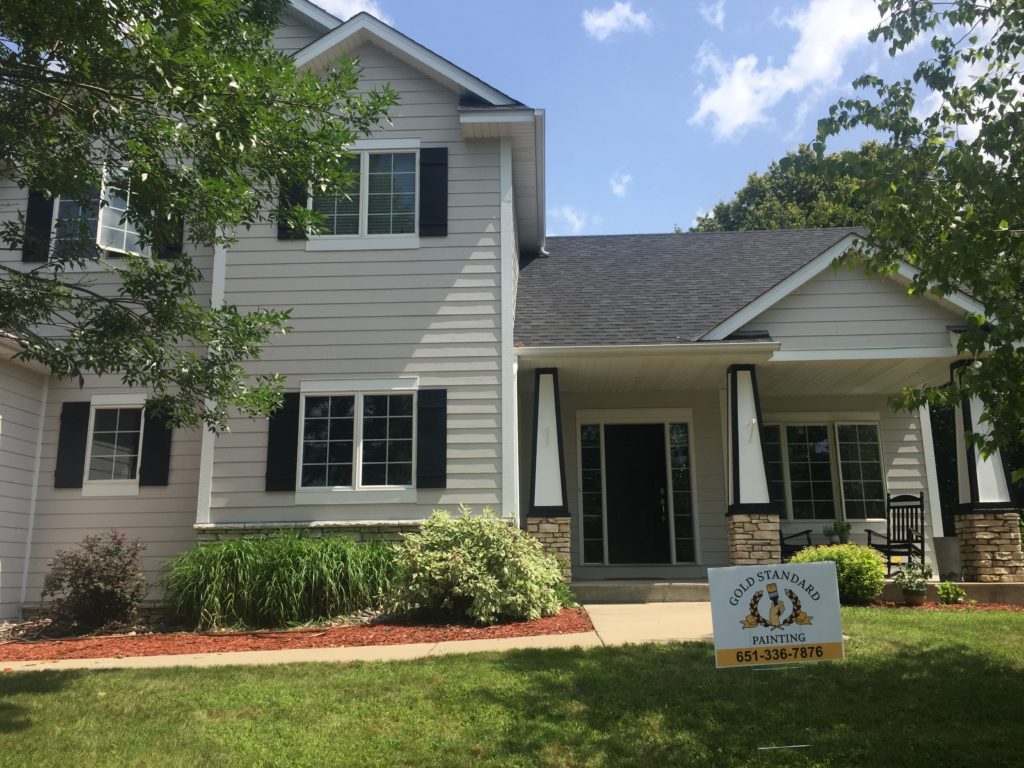 Everything about our exterior house or business painting is designed to produce the long-lasting, high quality results. Our professional painters and painting crews are well acquainted with our high standards of quality, professionalism and service. We use high-quality paints and painting supplies from well-respected vendors such as Sherwin Williams. And perhaps best of all, we don't get paid until you are completely satisfied with our work.
Choose the exterior house painters who have an eye for detail, quality, extremely high standards, and a satisfaction guarantee. Love the look of your home's exterior without spending a fortune. We keep our exterior house painting services affordable, ensuring you get the look you want at a price you will love. Call Gold Standard Painting today for a free consultation on exterior painting or any of our services!